A "coincidence is a remarkable concurrence of events without apparent causal connection." ~ Oxford Dictionary. Many of us come across multiple coincidences in our lives. There also happens to be coincidental incidents that make us question, "How?". Well, some questions don't get answers. Some consider coincidences to be a sign from God while others ignore the concurrence of events. Here's a list of some astounding coincidences in history:
1.  Typhoons stopped the Mongol invaders twice from 1274 to 1281, saving Japan from being conquered.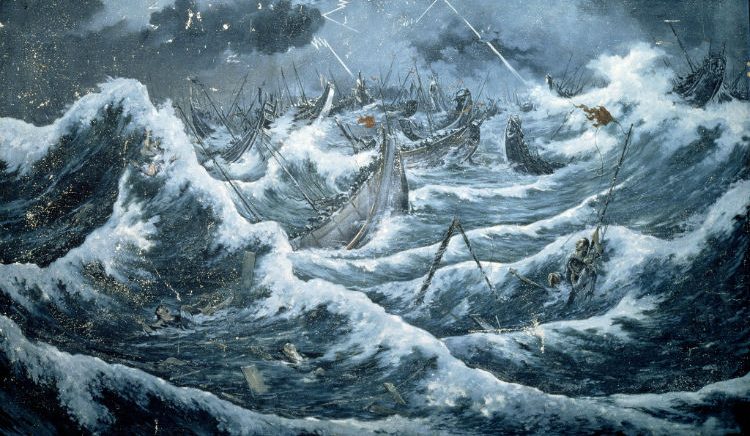 A typhoon is responsible for saving the country of Japan from the Mongols. Mongols were successfully able to conquer Iki and Tsushima islands, however, Samurai clans attacked them in Hakata Bay so they had to return to their bases in China. After reorganizing and while returning, a typhoon took the lives of hundreds of soldiers. Also, after the first invasion in 1274, the Japanese had built 2-meter high wall on the coasts.
In 1281, there was a second invasion by the Mongols. This time, the number of ships and soldiers were remarkably high and it is still considered to have been the largest attempted naval invasion in history. A fleet of more than 4,000 ships carried over 14o,000 soldiers. Due to the presence of 2-meter high wall on the coasts, the Mongols had to stay in the water for months. After a few months, another typhoon caused massive destruction of the invaders fleet. The typhoon was named as the "Kamikaze" typhoon by the Japanese which means "divine wind".(source)